Things that Happened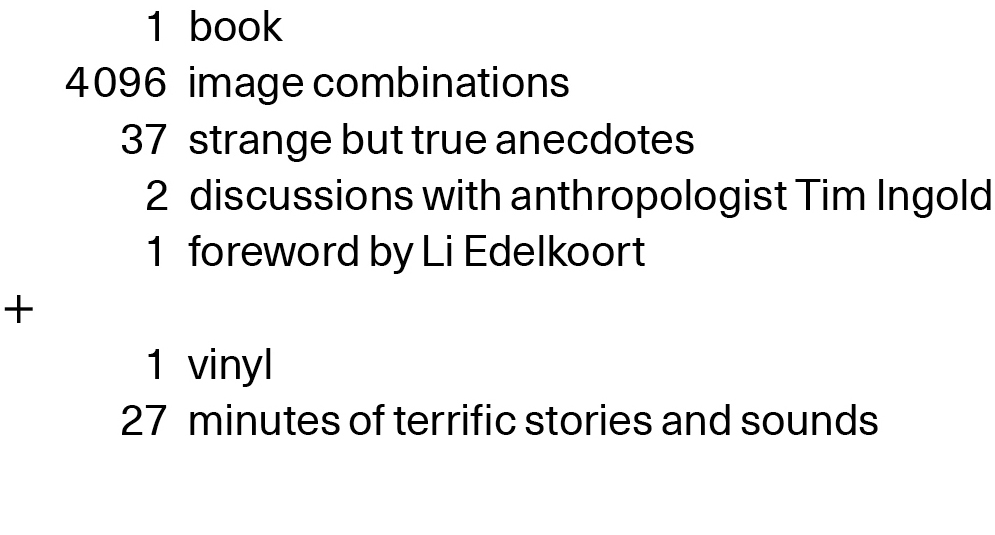 This issue looks into the work of Icelandic designer Brynjar Sigurðarson.
Instinctively bridging the fields of design and anthropology, industrial manufacturing and craftsmanship, Sigurðarson has built an animated body of work over the past five years. His way of working can perhaps best be compared to the attitude of a hunter on a constant lookout for the unusual, becoming one with the very world he's studying.
Included in this issue are a personal foreword by Li Edelkoort, an exclusive conversation with anthropologist Tim Ingold, and a 12 inch vinyl record with stories collected, told and illustrated by Sigurðarson. A selection of previously unpublished drawings and writings will thrill amateurs of hand-made details, myths, darkness, isolation, micro-history, memory, stones, animals, and the supernatural.
Brynjar Sigurðarson (IS) works between Berlin and Lausanne, where he teaches Design research at the Masters department of École cantonale d'art de Lausanne (ECAL) since 2O11. Sigurðarson received the Grand Prix of Design Parade 6, hosted by villa Noailles (FR), in 2O12. He has exhibited and lectured internationally, among others at Design Indaba (RSA), Sandberg Institut (NL) and MAK Vienna (AUT). Commissioners include porcelain manufacturer Sèvres (FR), glass research centre CIRVA (FR), Camper (ES), Spark Design Space (IS) and Galerie kréo (FR). www.biano.is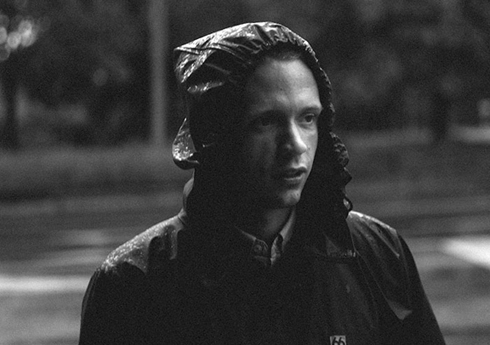 Brynjar Sigurðarson, 2O12, photography Sebastian Ziegler.
Tim Ingold (UK) is currently Chair of Social Anthropology at the University of Aberdeen. He writes and teaches on issues on the interface between anthropology, archaeology, art and architecture. Design affiliated books by his hand include Lines: A Brief History (2OO7), Being Alive: Essays on Movement, Knowledge and Description (2O11) and Making: anthropology, archaeology, art and architecture (2O13). www.abdn.ac.uk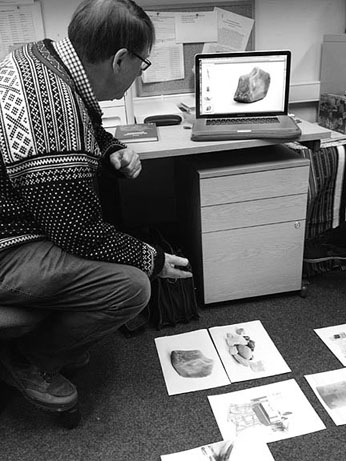 Tim Ingold discussing
Stones

, a set of porcelain
made by Brynjar Sigurðarson.